Quest Wireless is a locally owned and operated company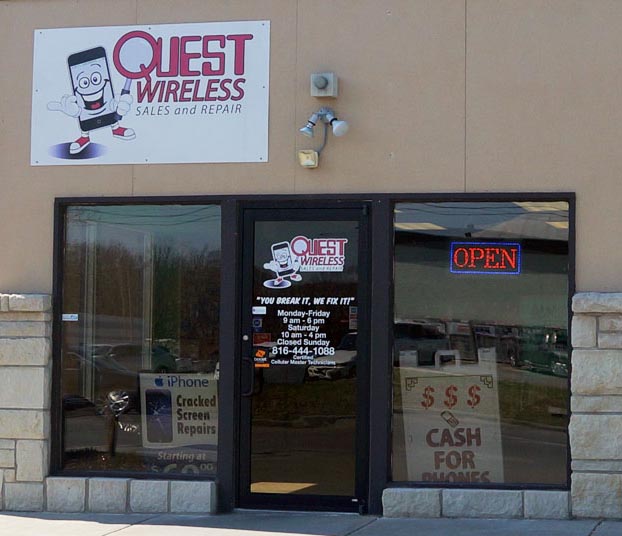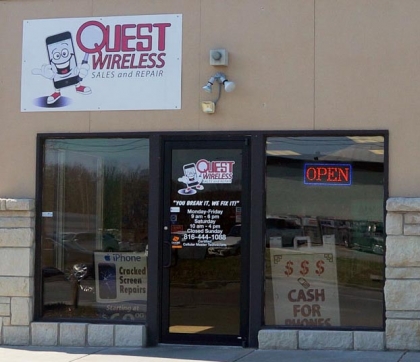 At Quest Wireless, we know how important your cell phone is to you. We also understand that you do not want to spend a lot of money to have your cell phone repaired, and you need the device back as soon as possible. Well, you are in luck! Quest Wireless is the best cell phone repair service around with the fastest turnaround time.
At Quest Wireless, we are fully capable of handling any problem that comes our way. Our level 3 certified master technicians are capable of handling even the most severe amount of damage including water damage devices, cracked screens, bad LCD's, charging ports, microphones, earpieces, and much more.
Looking to Buy/Sell/Trade a cell phone, tablet, or ipod? Quest wireless has a large selection of phones and accessories available all with no contracts involved. Quest Wireless also provides an Unlocking service for those of you who would like to keep their current phone, but switch to a different carrier. We also provide cell phone data backup for phonebook contacts, videos, pictures and text messages. When switching cell phones, entering information by hand can be tiresome and less than productive. Quest Wireless provides cell phone data backup service to expedite transferring information from one cell phone to another, plus we can create a backup for you in case your cell phone is ever stolen or misplaced.
For those that want to tackle the repair on their own, Quest Wireless offers high quality repair service parts. These parts are OEM and fully functioning upon receipt, however most parts are for technically-inclined customers or technicians that have repair experience. All of our parts come with a 90 day warranty, whether we performed the installation or not.
No matter what reason brings you in to Quest Wireless, rest assured you will receive the best customer service around and we will do our absolute best to make sure every single one of your needs are met.